Uncommon Sense seminar series
Seven 60 minute seminars delivered online or in-person. The seminars are based on Ollie's myth-busting book Uncommon Sense. They are interactive, fun and practical to engage all participants including the least fit/new to wellbeing. A focus on application and not just information ensures meaningful change in peoples' lives and employee health and performance. All workshops stand alone in their own right or in any combinations to make a series/morning/day.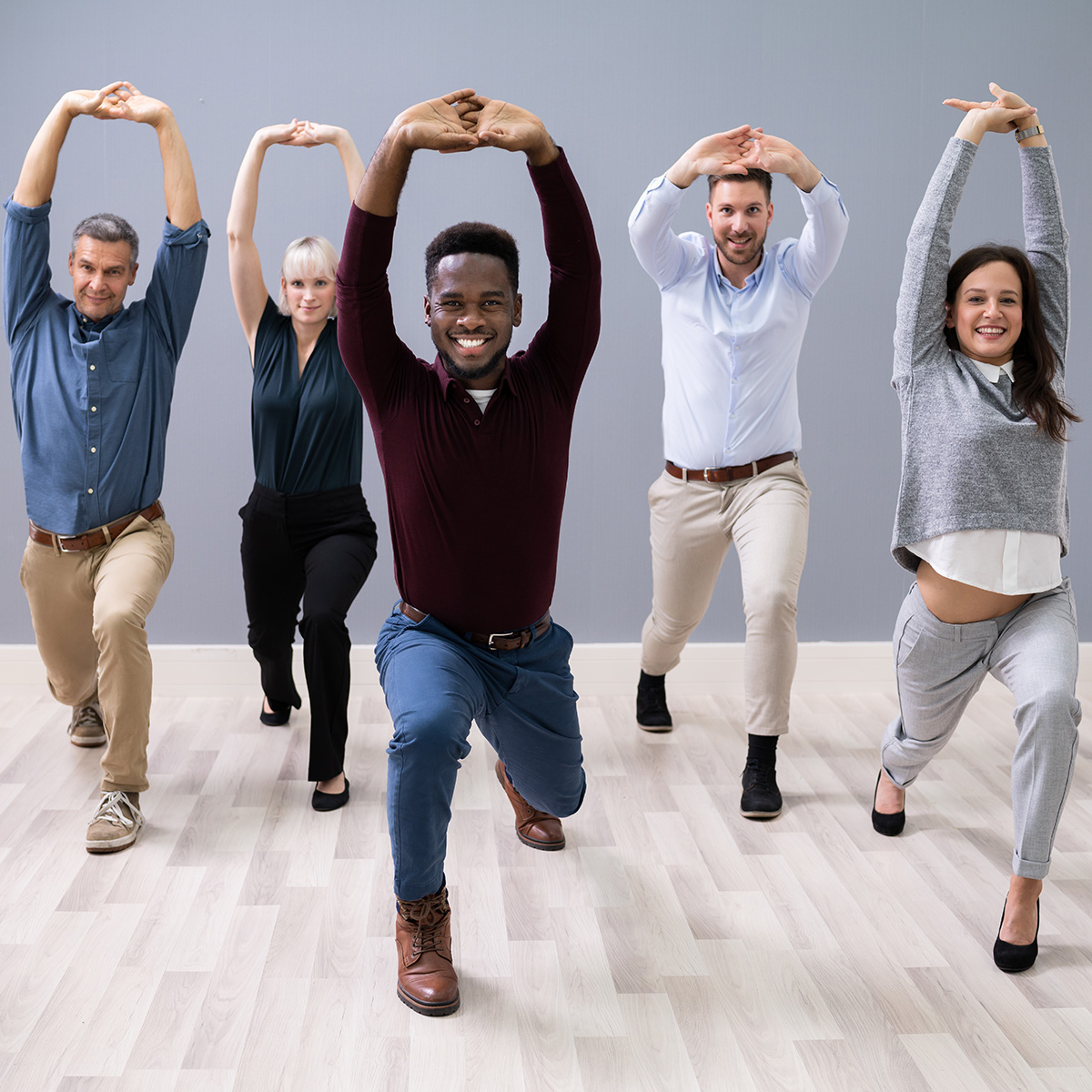 Insurance Institute of Cheltenham & Gloucester
Seminar series questionnaire feedback rating good or very good:
Presentation style 98%   –  Content 98%    –   Overall 99%
"Pitched at the right level and pace of the delivery was also good. Really interesting content and some enlightening information shared that challenged my previous understanding of some areas." 
"very engaging speaker"
"This was a great webinar, really informative and a good introduction to the areas."
"I was really engaged with this webinar"
"No weakness –  all very insightful"
"Another great webinar on the topic of health – very useful, insightful, and enlightening"
Teambuilding
Ollie runs live team-building events at WildFit Surrey an outdoor venue and obstacle course near Redhill in Surrey. Bespoke teambuilding events are tailored to your teams needs but can include obstacle course challenges, movement games, partner play, relays, zipwire, FitLight, campfire, Tai Chi, Yoga, wellness workshops and more. Bring your team together in this unique venue for a fun and engaging event.

thriveologie™ is an online destination of expertly curated content designed to enhance mental, emotional and physical health and wellbeing. With content and services built around five wellbeing pillars, we've got whole life wellbeing covered in one place. Developed to support teams within the real estate, corporate and leisure sectors, the thriveologie™ network of wellbeing experts and partners deliver education, support and practical resources for any modern workplace genuinely looking to make a difference to people's lives. "We chose Ollie as one of our specialists due to his extensive knowledge and experience and his innovative, integrated approach to wellbeing."

Nick Thomas & Associates provide up to the minute training and coaching solutions addressing the challenges of the modern professional across sales, communication and soft skills; customer service; management and leadership; performance, resilience and health; and technical insurance training. "We are delighted to work with Ollie for our health training, his expertise, professionalism and engaging approach has been very well received by our clients."